New website
We are happy to announce the launch of our updated branding and website for the European VOD Coalition.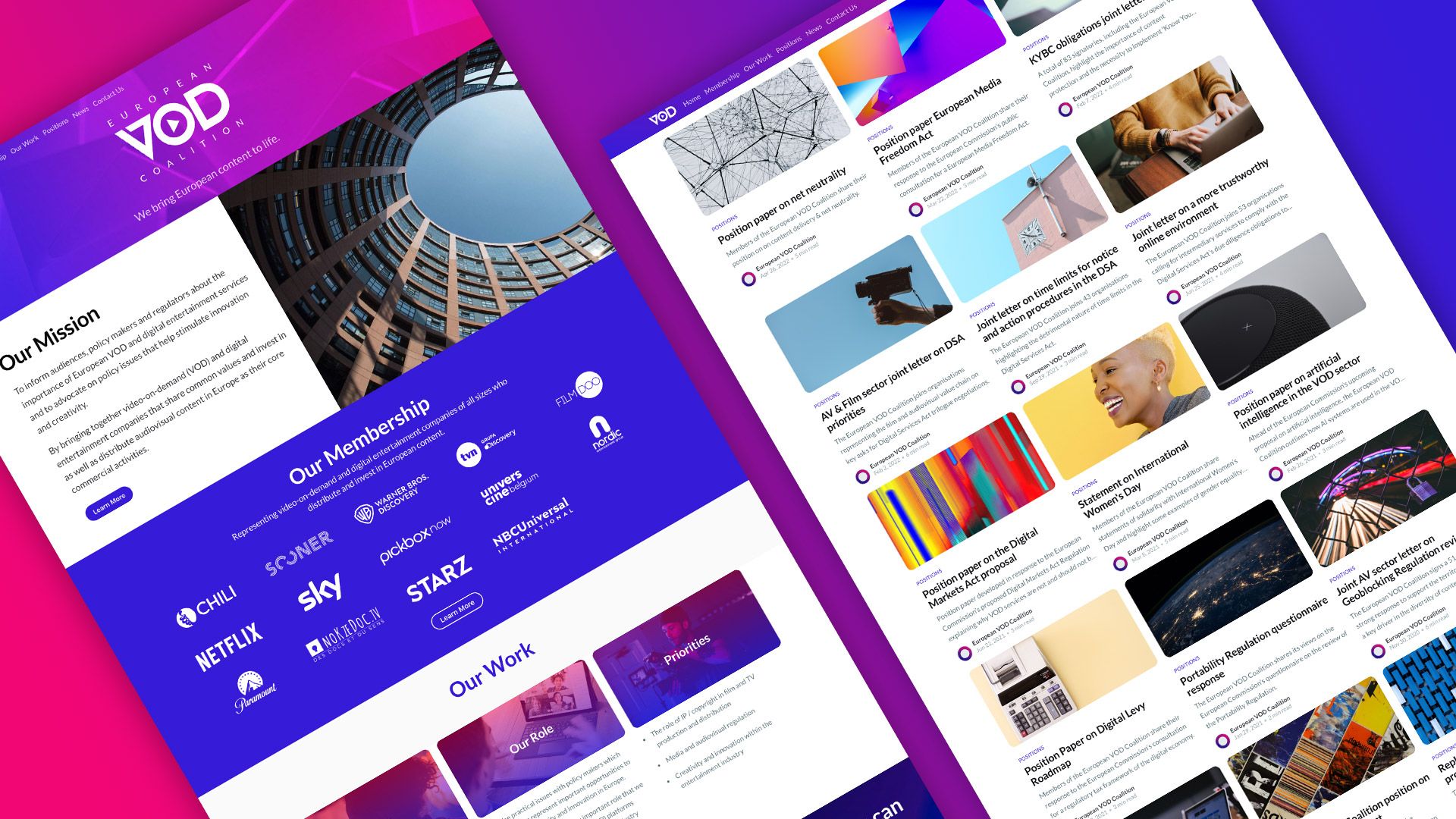 Today we are very excited to unveil the new look and feel of the European VOD Coalition's website and updated branding.  We've been working very hard together to develop a publishing platform and visual identity that serves all the members of the coalition and helps communicate our message and values to a wider audience.
In the coming days we will me making many improvements to the site, and look forward to hearing your feedback on ways we can continue to improve the website.